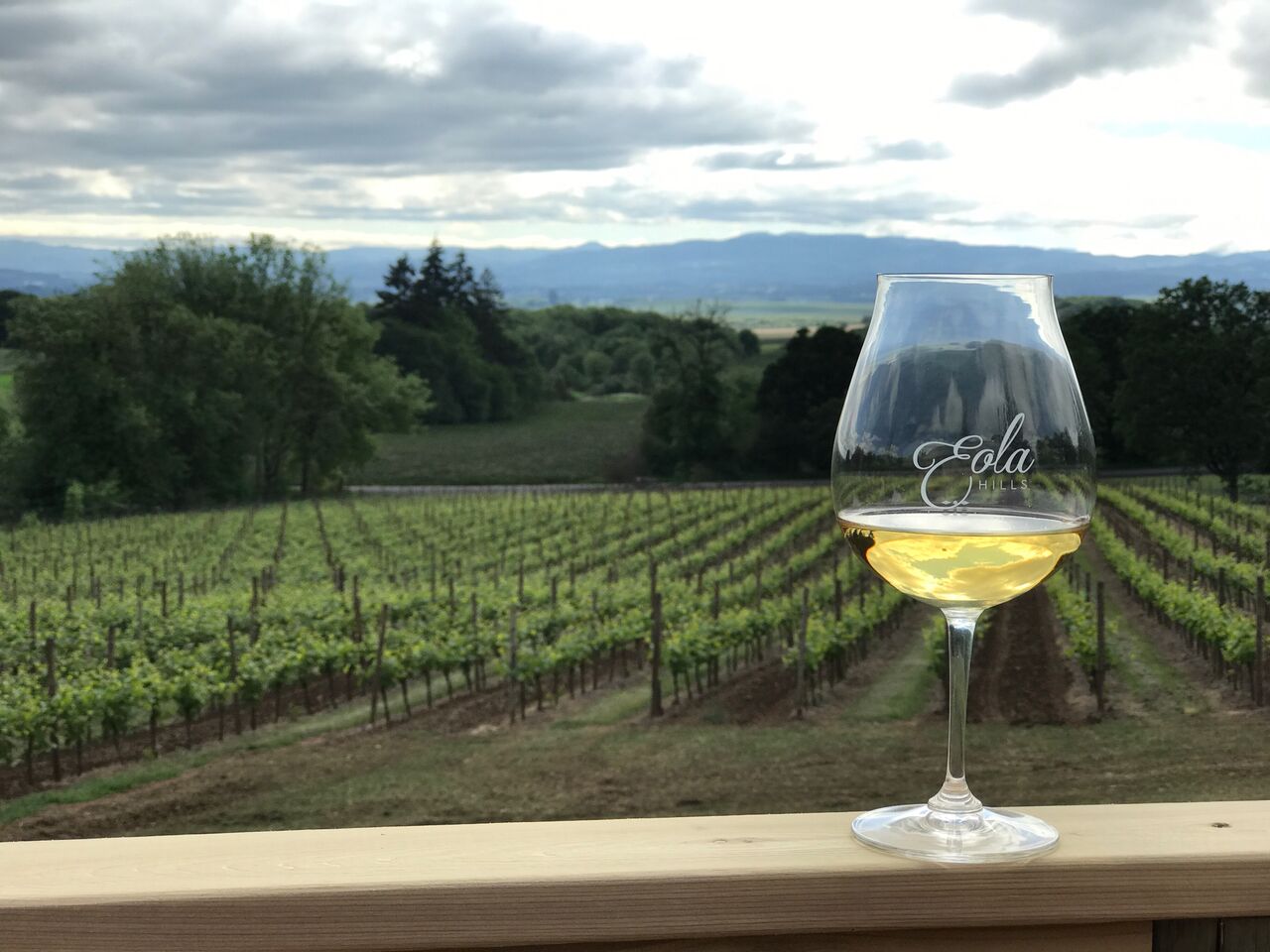 About Legacy Estate Vineyard
Legacy is EOLA HILLS newest, largest and most beautiful property. Just a 10-minute drive west of Salem with a southwest-facing hillside that's dotted with native White Oak trees, and offers spectacular views of the Willamette Valley and the Coast Range.
Enjoy the spirit and flavors of Oregon at Legacy Estate Vineyard, . You'll find our beautiful brand new Legacy Estate Tasting Room surrounded by 160 acres of vineyards and forest.
Relax in the shade of native oak trees next to the spring-fed pond. If you're a bird-watcher, look for the hawks that circle overhead or the wild turkeys that live in the Riesling block up the hill.